Xbox Live: la classifica dei più giocati del 2008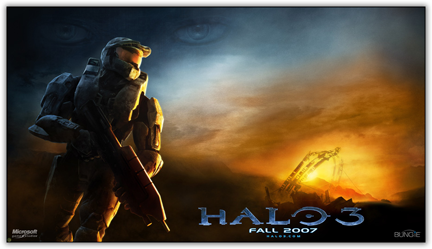 Major Nelson ha diffuso la classifica dei titoli più giocati nell'anno 2008 su Xbox Live. A farla da padrone è sempre l'inossidabile Halo 3, seguito da Call of Duty 4: Modern Warfare e Grand Theft Auto IV.
Solo quarto Gears of War 2, che è si arrivato solo verso la fine dell'anno ma come sappiamo bene non sta ottenendo gli stessi risultati straordinari del predecessore.
Le classifiche complete dopo la pausa.
Xbox 360 Top Live Titles (based on UU's)
1. Halo 3
2. Call of Duty 4
3. GTA IV
4. Gears of War 2
5. Gears of War
6. CoD: World at War
7. Guitar Hero III
8. Battlefield: Bad Company Demo
9. Star Wars: The Force Unleashed Demo
10. Rock Band
11. Fable II
12. Mirror's Edge Demo
13. Madden NFL 09
14. Battlefield: Bad Company
15. Rainbow Six Vegas 2
16. UNO
17. Castle Crashers
18. COD: World at War Multiplayer Beta
19. Forza Motorsport 2
20. Too Human Demo
Top Arcade Titles (full versions purchased)
1. Castle Crashers
2. Geometry Wars: Retro Evolved 2
3. Braid
4. A Kingdom for Keflings
5. UNO
6. Super Street Fighter II Turbo HD Remix
7. Fable II Pub Games
8. Duke Nukem 3D
9. Bionic Commando: Rearmed
10. Worms
11. SOULCALIBUR
12. Portal: Still Alive
13. DOOM
14. 1942: Joint Strike
15. Bomberman Live
16. Mega Man 9
17. N+
18. Wolf of the Battlefield: Commando 3
19. Marble Blast Ultra
20. Ultimate Mortal Kombat 3
Original Xbox Top Live Titles (based on UU's)
1. Halo 2 (WHOOOOA!)
2. Fable
3. Star Wars: Battlefront 2
4. Counter-Strike
5. Fable: Lost Chapters
6. Doom 3
7. Conker: Live & Reloaded
8. Splinter Cell: Chaos Theory
9. Star Wars: Knights of the Old Republic
10. Star Wars: Republic Commando
11. Star Wars: Battlefront
12. Burnout 3
13. Guilty Gear XX #Reload
14. Gauntlet: Seven Sorrows
15. Call of Duty 3
16. Ninja Gaiden Black
17. Crimson Skies
18. MechAssault 2
19. Call of Duty 2
20. Rainbow Six 3
via | Major Nelson