I Am Alive: prima immagine di gioco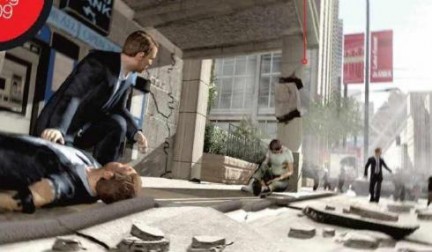 I Darkworks (creatori dei poco rassicuranti Cold Fear e Alone in the Dark: The New Nightmare) hanno reso pubblica la prima immagine di I Am Alive, gioco d'azione che mette il giocatore nei panni di un uomo che cerca di sopravvivere durante una gravissima catastrofe naturale (da qui la nuova definizione "survival game").
Il gioco avrà una visuale in prima persona per coinvolgere il più possibile gli utenti e farli sentire realmente in pericolo. Oltre che evitare di farsi schiacciare da grattacieli o inghiottire da voragini, per sopravvivere sarà necessario trovare generi alimentari, acqua, armi e munizioni.
Prodotto da Ubisoft, I Am Alive è previsto per l'autunno 2009 su PC, PlayStation 3 e Xbo 360.