GTA IV: The Lost and Damned - annunciati gli obiettivi e (forse) il costo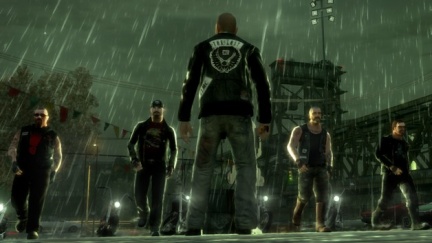 Rockstar Games ha rilasciato in data odierna la lista degli obiettivi sbloccabili di The Lost and Damned, prima espansione programmata per la sola versione Xbox 360 di Grand Theft Auto IV.
I 250 punti sbloccabili con questa espansione dedicata a Johnny Klebitz e alla sua banda di bikers, i Lost, saranno spalmati in soli 5 obiettivi e questo potrebbe far pensare ad una relativa brevità della trama; le voci secondo le quali l'espansione verrà commercializzata al prezzo di 1600 punti Microsoft, però, tendono a ribaltare le considerazioni fatte pocanzi sulla longevità di un contenuto aggiuntivo proposto ad un prezzo relativamente alto.
Attendendo perciò da Rockstar Games maggiori delucidazioni al riguardo, vi lasciamo alla lista completa degli obiettivi sbloccabili in GTA IV: The Lost and Damned, disponibile a partire dal 17 febbraio in esclusiva Xbox 360.
* Get Good Wood - 50G - In bike races, whack off 69 bikers with a bat.
* Easy Rider - 100G - Finish the story.
* Full Chat - 70G - Your backup are riding at their best!
* The Lost Boy - 25G - All hail the leader of The Lost!
* One Percenter - 5G - Billy is back on his bike.