The Sims 3 rimandato a questo autunno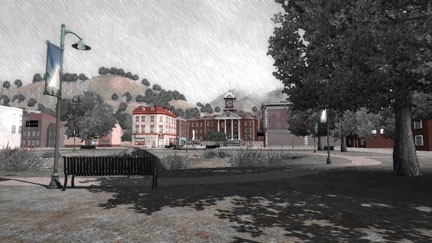 L'annuncio odierno di Electronic Arts non lascia adito a dubbi o incertezze: per immergerci nelle atmosfere oniriche e nei paesaggi idilliaci di The Sims 3 occorrerà aspettare questo autunno, tanto che persino le immagini nella nostra galleria cominciano ad imbiancarsi (...con la complicità del photoshop).
Previsto inizialmente in uscita per il prossimo 20 febbraio, EA ha deciso così di rimandare ad un vago "autunno 2009" The Sims 3 non dando alcuna motivazione al riguardo: pur essendo quasi completato, invece di posticiparlo a marzo o aprile ipotizziamo che la multinazionale americana abbia deciso di spostarlo in un periodo dell'anno estremamente più remunerativo, ossia quello immediatamente precedente alle feste natalizie.
Sperando che dalle parti di EA cambino idea (la finestra di lancio non è ancora definitiva, per loro stessa ammissione) non ci rimane che attendere ulteriori novità o materiale dalla casa madre prima dell'uscita di The Sims 3 per quest'autunno su PC e Mac Os-X.