X-Blades: nuove immagini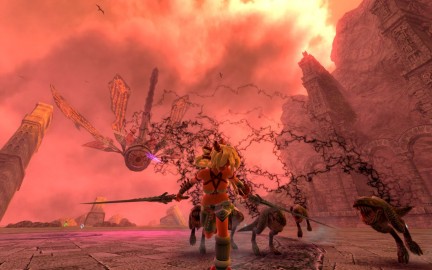 In uscita proprio in questi giorni su PC, PlayStation 3 e Xbox 360, X-Blades torna a farsi vedere con qualche nuovo screenshot rilasciato da SouthPeak Interactive e Gaijin, team autore tra l'altro di un gioco-parodia de Il Signore degli Anelli dal titolo The Fellas and the Ring, rilasciato solo in Russia.
Tornando a noi, come saprete X-Blades è un action-adventure con elementi ruolistici dove ci troviamo a impersonare Ayumi, personaggio dotato di una pistol-blade, sostanzialmente una spada con una pistola attaccata. Pur non eccellendo il titolo è atteso con abbastanza curiosità anche nonostante i suoi numerosi rinvii.