Faith and a .45 entra in "momentaneo stand-by"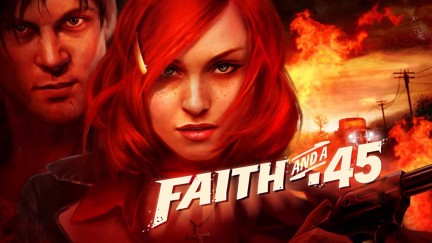 Un anno esatto ci divide dalle ultime informazioni rilasciate da Deadline Games al riguardo di Faith and a .45 , curioso action/sparatutto con protagonisti Luke e Ruby: intervenendo però ai microfoni di Ps3 Attitude, la compagnia di sviluppo danese cala le carte in tavola e annuncia candidamente il "default" del gioco, almeno fin quando non verrà individuato un produttore in grado di garantirne il dovuto successo.
Conosciuti per essere i creatori di Total Overdose ed i curatori della trasposizione videoludica di Watchmen, noto romanzo a fumetti di Alan Moore, i ragazzi di Deadline Games lanciano perciò un appello a qualsiasi azienda sia disposta a credere nel successo commerciale di Faith and a .45 , dichiarandone al contempo il momentaneo abbandono fin quando non si ritornerà a sentire nell'aria il profumo dei bigliettoni.
Sperando quindi che per Ruby finisca tutto per il meglio (di Luke ci interessa poco o nulla), vi lasciamo alle poche immagini riguardanti Faith and a .45 , in uscita (forse) per Xbox 360, PlayStation 3 e PC.
via | Ps3 Attitude
Faith and a .45: galleria immagini