Watchmen: The End Is Nigh in nuove immagini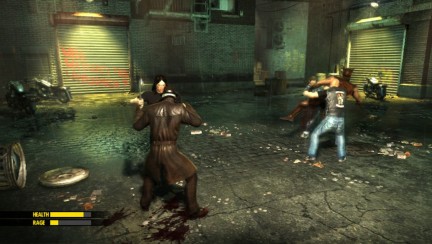 Ecco per voi nuove immagini della trasposizione videoludica di Watchmen, acclamato romanzo a fumetti di Alan Moore che presto vanterà un adattamento cinematografico. Nelle immagini possiamo notare alcune sequenze di gioco e alcuni artwork delle ambientazioni.
Ambientato nel 1970, Watchmen: The End Is Nigh narrerà fatti precedenti a quelli trattati nel film e avrà natura episodica. I giocatori potranno controllare a scelta Rorschach o Nite Owl II.
Watchmen: The End Is Nigh è sviluppato da Deadline Games e dovrebbe uscire il prossimo marzo su PC, Xbox 360 e PlayStation 3.