God of War III: 10 pagine esclusive su Game Informer di marzo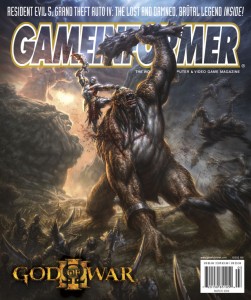 God of War III è sempre più vicino, o almeno a breve inizieremo ad avere notizie tangibili sul gioco grazie al numero di marzo di Game Informer che a quanto pare conterrà ben 10 pagine dedicate all'attesissima nuova avventura dedicata a Kratos.
Ricordiamo che secondo quanto riportato qualche giorno fa nella giornata di domani dovrebbe tenersi un evento congiunto in America ed Europa dedicato al gioco, dal quale si spera riusciremo ad apprendere soprattutto la data d'uscita, al momento ancora ritenuta un mistero.
Nel frattempo se non sapete cosa fare e avete fame di God of War III potete ridare uno sguardo alla nostra gallery, che trovate qui sotto.