Dead to Rights torna in vita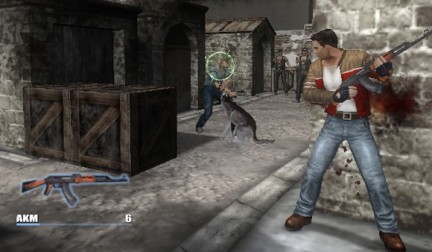 Namco ha annunciato di avere in cantiere una versione next-gen di Dead to Rights, sparatutto che nella scorsa generazione di console è riuscito perfettamente a incarnare il concetto stesso di "mediocrità" con due capitoli uno più imbarazzante dell'altro.
L'edizione americana di PlayStation: The Official Magazine rivela che il publisher nipponico ha affidato al team Volatile Games lo sviluppo del gioco, che non sarà né un seguito né un prequel dei due titoli originali, ma un rifacimento che porterà punto a capo la serie. Non a caso il nome rimarrà lo stesso del primo uscito: Dead to Rights. Notoriamente i Volatile Games si occupano di prodotti violenti e adatti a un pubblico adulto.
Nei due giochi originali il protagonista era affiancato da un cane che il giocatore poteva parzialmente comandare, un po' in stile Shinobi.
Per quanto riguarda le piattaforme, PlayStation 3 è confermata ufficialmente, e Xbox 360 è molto probabile ma non sicura. In ogni caso, immaginiamo che nessuno di noi aspetterà questo titolo col fiato sospeso.
via | Joystiq