Watchmen: The End is Nigh ha una data di uscita, anzi due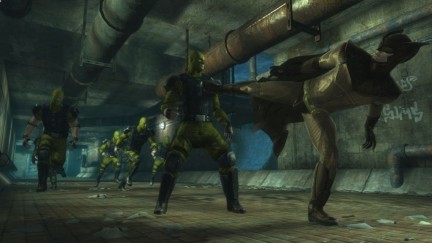 Warner Bros. ha annunciato le date ufficiali di uscita di Watchmen: The End is Nigh, picchiaduro a scorrimento ispirato all'omonimo film, a sua volta ispirato al romanzo a fumetti originale.
Il gioco arriverà il 4 marzo sul marketplace di Xbox Live e su PC, mentre il 5 marzo sul PlayStation Store. Il film raggiungerà invece le sale americane il giorno 6 marzo. Tempismo perfetto, visto che il videogioco funge da prequel per la pellicola.
Per alcuni dettagli del gioco vi rimandiamo a un nostro precedente articolo. Vi riproponiamo inoltre una galleria di immagini.