Rockstar: The Lost and Damned è un gioco completo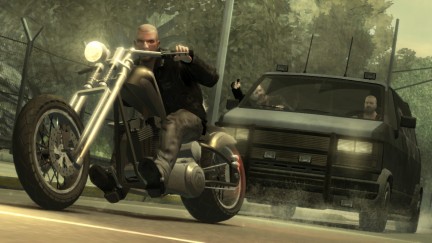 Major Nelson ha intervistato il boss del team di sviluppo Rockstar Jeronimo Barrera, secondo il quale l'espansione di Grand Theft Auto IV in uscita dal nome The Lost and Damned sarebbe ai limiti delle dimensioni permesse per i file su Xbox Live e può essere considerata a tutti gli effetti un nuovo gioco.
Nell'intervista audio disponibile sul blog di Major Nelson, Barrera sostiene che in giro non c'è nessun altro prodotto come The Lost and Damned, che quindi costituisce un titolo nuovo sia sotto il punto di vista della qualità che sotto quello delle meccaniche di gioco. Quando il discorso finisce sulla durata in ore dei contenuti aggiuntivi Barrera non risponde in maniera precisa, affermando comunque che l'espansione avrà diverse "ore e ore e ore" di gioco.
Ricordiamo che The Lost and Damned uscirà domani al costo di 1600 MP.
via | vg247