The Wheelman sarà pubblicato da Ubisoft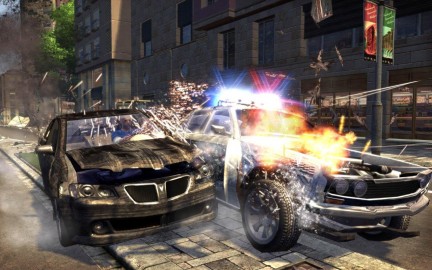 Ubisoft ha ufficialmente salvato The Wheelman dall'oblio. Il publisher transalpino si è accollato onori e oneri per la commercializzazione del gioco, nato a casa Midway. Con l'occasione vi riproponiamo la nostra galleria di immagini.
Sull'orlo della bancarotta, Midway ha siglato un accordo strategico che prevede la gestione da parte di Ubisoft di vendita, marketing e distribuzione del gioco in gran parte del mondo ma si è tenuta i diritti futuri sul marchio. L'Italia è uno dei pochi paesi dove la commercializzazione del gioco verrà curato interamente da Midway.
Per chi non lo sapesse, The Wheelman è uno sparatutto in terza persona misto a un gioco di guida che ha come protagonista Vin Diesel. L'uscita è fissata per il 24 marzo su Xbox 360, PlayStation 3 e PC.
via | Joystiq