Prince of Persia: i nuovi contenuti ritardano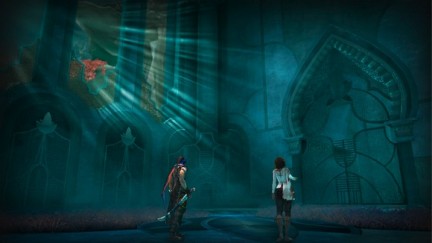 Era atteso da molti per oggi, il nuovo contenuto scaricabile di Prince of Persia chiamato "Epilogue". Purtroppo però bisognerà pazientare ancora un pò.
Ubisoft ha annunciato infatti una nuova data di uscita (traducibile come "ritardo") del contenuto, posticipandolo al prossimo 5 Marzo, ovvero una settimana esatta.
Non si conoscono i motivi di tale ritardo, anche se probabilmente dev'essere stato il classico "problema dell'ultimo minuto", considerando che l'avviso è arrivato con così poco tempo in anticipo.
via | Ubisoft