GTA IV: il secondo contenuto aggiuntivo in arrivo questo autunno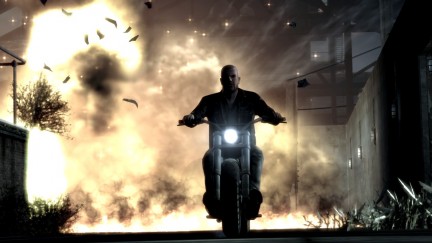 Stando a quanto riportato sulle pagine di Videogaming247, il secondo episodio esclusivo per Xbox 360 di Grand Theft Auto IV dovrebbe essere previsto entro l'anno fiscale.
A dichiararlo sarebbe prorio Take-Two, che avrebbe fissato l'uscita del nuovo contenuto aggiuntivo in un periodo che parte da questo mese fino all'ottobre 2009 senza aggiungere però ulteriori dettagli. Inoltre, dopo la pausa, potete dare uno sguardo agli altri titoli targati Take-Two Interactive annunciati sempre entro questo anno fiscale.
Ricordiamo inoltre che sulle nostre pagine potete trovare la recensione del primo ed eccellente contenuto scaricabile Grand Thef Auto IV: The Lost and Damned.


Beaterator – TBA

BioShock 2 — TBA

Borderlands — Xbox 360, PS3, Games for Windows

Don King Boxing – Wii, DS

Grand Theft Auto IV Second Episode — Xbox 360

Mafia 2 –Xbox 360, PS3, Games for Windows

Major League Baseball 2K9– PSP

Midnight Club: Los Angeles –Downloadable

Content – South Central Premium Upgrade– Xbox 360, PS3

NBA 2K10 – Multiple platforms

NHL 2K10– Multiple platforms


Red Dead Redemption –Xbox 360, PS3


The BIGS 2 –Multiple platforms
via | Videogaming247