Burn Zombie Burn!: svelate le modalità di gioco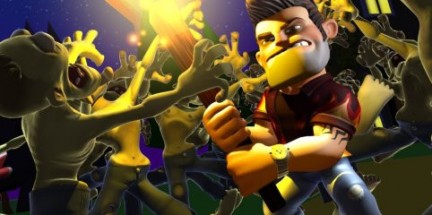 Double Six Games ha pubblicato un video con cui sono state svelate le modalità di gioco di Burn Zombie Burn!, sparatutto dall'uscita prevista per il prossimo 26 marzo sul PlayStation Network.
Le modalità a nostra disposizione saranno 3, ognuna delle quali giocabile sia in singolo offline che in multiplayer: Survive The Zombies!, Beat The Clock! e Protect Daisy! il loro nome.
La prima è quella base e metterà in maniera nuda e cruda noi e la nostra arma contro l'orda di zombie famelici con l'obiettivo di ottenere quanti più punti possibili, mentre la seconda sarà una specie di corsa contro il tempo. L'ultima modalità invece costringerà i giocatori a proteggere la propria ragazza Daisy.
Trovate il video dopo la pausa.
via | PlayStation Lifestyle