BioShock 2 cambia di nuovo titolo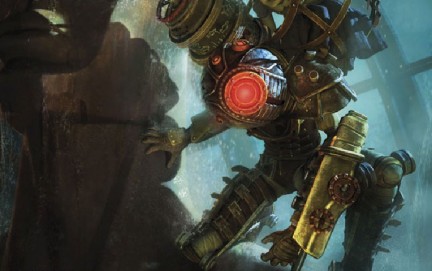 BioShock 2 si riapproria del suo sottotitolo "Sea of Dreams", che era recentemente stato eliminato da 2K Games.
Non abbiamo ben chiari i motivi di questa marcia indietro, ma la notizia è certamente ufficiale.
Alla fine siamo contenti: BioShock 2 era più pratico, ma BioShock 2: Sea of Dreams è certamente più poetico ed evocativo. E poi esiste il copia/incolla...
Il gioco dovrebbe arrivare entro il 2009 (qualcuno dice 5 ottobre) su PC, PlayStation 3 e Xbox 360.