Burnout Paradise: Cops and Robbers si mostra in un filmato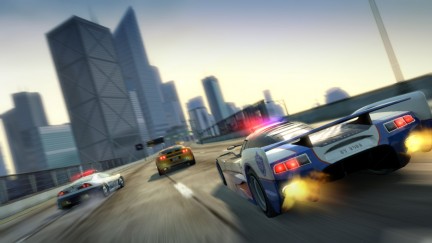 Criterion ha rilasciato le immagini e il video riguardanti il prossimo contenuto aggiuntivo per PlayStation 3 e Xbox 360 del pluriaggiornato Burnout Paradise.
Burnout Paradise: Cops and Robbers aggiungerà, a quanto pare, delle nuove modalità "guardie e ladri" anche se non è ancora chiaro di preciso cosa effettivamente si debba fare. Il rilascio di questo nuovo aggiornamento non è ancora stato fissato.
Di seguito trovate il primo filmato e le immagini rilasciate dagli sviluppatori.