Nier: Square Enix si butta sull'azione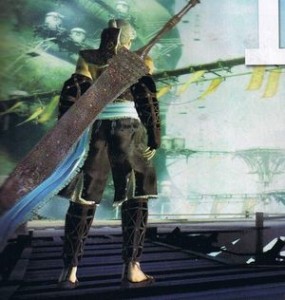 Nier è il nome di un nuovo gioco di Square Enix che, udite udite, non è un GDR bensì di un action con ambientazione fantasy e meccaniche sulla falsariga di God of War, Devil May Cry e Ninja Gaiden.
Qui di fianco potete ammirare la prima immagine apparsa sulla versione americana della rivista PSM. Aspettiamo nuove informazioni, immagini e filmati in occasione dell'E3, che partirà fra pochi giorni.
Informazioni dettagliate non se ne hanno ancora, se non che Square Enix ha registrato il marchio sia presso le enti di diritto d'autore americane che europee. Ce la farà contro God of War III, Bayonetta e Dante's Inferno?
Nier arriverà su Xbox 360 e PlayStation 3 nel 2010.