Star Ocean: The Last Hope - dettagli sulla Collector's Edition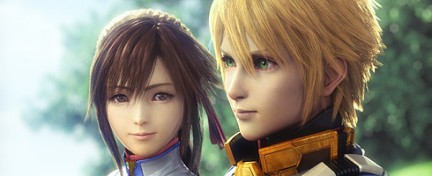 Square Enix ha ufficializzato i contenuti dell'edizione limitata di Star Ocean: The Last Hope, che potete vedere in foto subito dopo la pausa.
Confezione speciale custodita da un'apposita copertina


CD della colonna sonora


Cinque carte raffiguranti i protagonisti del gioco


Mini-guida ufficiale curata da Brady Games (32 pagine)


Manuale a colori e, naturalmente, i 3 DVD contenenti il gioco
Star Ocean: The Last Hope raggiungerà gli scaffali dei negozi italiani il prossimo venerdì 5 giugno in esclusiva Xbox 360. Dopo la pausa troverete l'immagine della Collectors Edition.