Runaway: A Twist of Fate - nuove immagini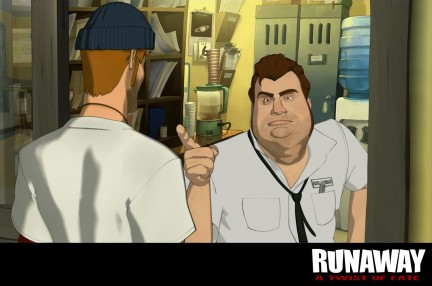 Focus Home Interactive ha pubblicato alcune nuove immagini di Runaway: A Twist of Fate, terzo capitolo della fortunata serie di avventure grafiche Runaway il cui primo episodio è stato pubblicato in Italia nel 2003.
Anche in A Twist of Fare rivedremo lo scoppiettante duo Brian-Gina, alle prese come al solito con una serie di situazioni più o meno intricate dalle quali (si spera) uscire vivi. Il gioco uscirà entro la fine del 2009 su PC e Nintendo DS. Le immagini prima e dopo il salto.