[E3 09] Project Trico diventa The Last Guardian, dal Team Ico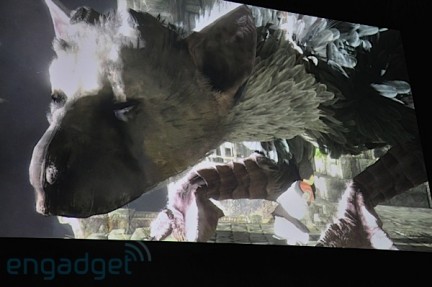 Il Team Ico si è fatto vedere di nuovo, per la gioia di migliaia di appassionati, svelando cosa si nascondeva dietro il nome Project Trico, ovvero un gioco chiamato The Last Guardian.
Il titolo è stato presentato ieri alla conferenza Sony all'E3 2009 e dalle sequenze sembra essere il diretto successore dei mitici Ico e Shadow of the Colossus.
The Last Guardian sarà ovviamente un'esclusiva PlayStation 3, ma non è stata rivelata ancora una data indicativa. Dopo la pausa, il trailer mostrato all'E3 2009 (che è praticamente lo stesso che vi abbiamo mostrato una decina di giorni fa).
via | Joystiq, Gametrailers