[E3 09] Castlevania: Lords of Shadow annunciato ufficialmente su Ps3 e X360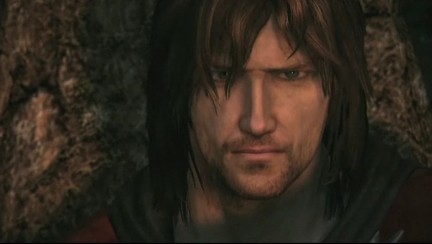 Annunciato ieri durante la conferenza stampa tenuta da Konami in quel di Los Angeles, Castlevania: Lords of Shadow è il primo capitolo della saga"vampiresca" realizzato completamente in 3D per console ad alta definizione.
Affidato alle sapienti mani di MercurySteam anche se Kojima ne supervisionerà la programmazione, Lords of Shadows viene descritto come un action "alla God of War" con una possibilità di esplorazione della mappa di gioco estremamente elevata, il chè non può che farci scendere la lacrimuccia al ricordo nostalgico di Castlevania: Simon's Quest su NES.
Come promesso durante la conferenza stampa, inoltre, Konami ha rilasciato in queste ore il filmato di presentazione di Castlevania: Lords of Shadow, attraverso il quale possiamo ammirarne delle sequenze giocate assieme agli utenti PlayStation 3 e Xbox 360, che potranno acquistarlo nella seconda metà del 2010.