Call of Duty: World at War - trailer del Map Pack 2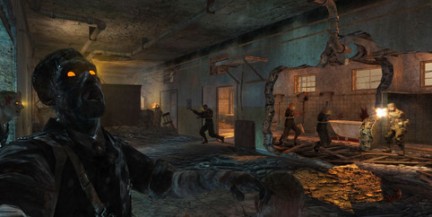 Il secondo pacchetto di mappe per Call of Duty: World at War è finalmente disponibile sia su PlayStation 3 che su Xbox 360, e Activision ce lo ricorda con un trailer di lancio ad hoc. Ma ricapitoliamo le caratteristiche e le mappe aggiuntive introdotte:
Banzai, dove si combatterà per ottenere il controllo di un ponte fluviale

Corrosion, una stazione di treni abbandonata


Sup Pens, base sottomarina, piccola e adatta alle partite più frenetiche


Shi No Numa (palude degli Zombie), che amplia ulteriormente la modalità cooperativa condita da zombie giapponesi.


Nuove trappole


"Cani infernali" infuocati (!)


Nuove abilità (Perks)


Nuova arma Wunderwaffe DG-2


Dieci obiettivi sbloccabili.
Non sono ancora stati rivelati prezzi o dettagli riguardo l'uscita PC, per cui ricordiamo che il primo pacchetto di mappe è uscito sotto forma completamente gratuita. A voi il filmato, dopo la pausa.