The Beatles: Rock Band - svelata (e smentita) la lista dei brani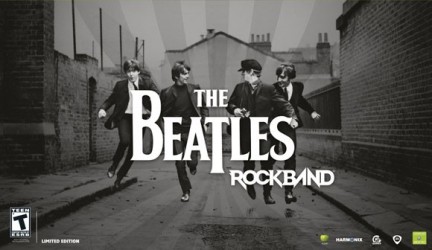 Ricorderete quando già prima della presentazione all'E3 di The Beatles: Rock Band parlavamo di 45 canzoni inizialmente presenti nel gioco, alle quali poi ovviamente andranno ad aggiungersi quelle rese disponibili attraverso i canali di distribuzione online.
Ripten ha pubblicato proprio i 45 brani che potrebbero fare parte di The Beatles: Rock Band, che ricordiamo arriverà il prossimo 9 settembre su PS3, Xbox 360 e Wii, lista che Harmonix ha però immediatamente smentito come definitiva per il gioco finale ma che noi per dovere di cronaca vi riportiamo ugualmente, si sa mai che poi si riveli essere quella vera.
Nell'attesa di vedere quali saranno le canzoni, non ci resta che tenere d'occhio il sito thebeatlesrockband.com: nel frattempo trovate la lista vociferata di cui sopra dopo la pausa.
via | Joystiq


"I Saw Her Standing There"


"Please Please Me"


"Twist and Shout"


"All My Loving"


"I Wanna Be Your Man"


"She Loves You"

"I Want to Hold Your Hand"


"A Hard Day's Night"


"And I Love Her"


"Can't Buy Me Love"


"I'm A Loser"


"Baby's in Black"

"I Feel Fine"


"Help!"


"Ticket to Ride"


"I've Just Seen a Face"


"I'm Down"


"Drive My Car"

"In My Life"


"If I Needed Someone"


"Day Tripper"


"Taxman"


"She Said She Said"


"And Your Bird Can Sing"

"Paperback Writer"


"Sgt. Pepper's Lonely Hearts Club Band"


"Lucy in the Sky with Diamonds"


"Good Morning Good Morning"


"I Am the Walrus"


"Hello Goodbye"

"Revolution"


"Back in the USSR"


"While My Guitar Gently Weeps"


"Birthday"


"Everybody's Got Something to Hide Except Me and My Monkey"


"Helter Skelter"

"Hey Bulldog"


"Come Together"


"Something"


"Octopus's Garden"


"Here Comes the Sun"


"Don't Let Me Down"

"Dig a Pony"


"I've Got a Feeling"


"Get Back"