Champions Online: 40 nuove immagini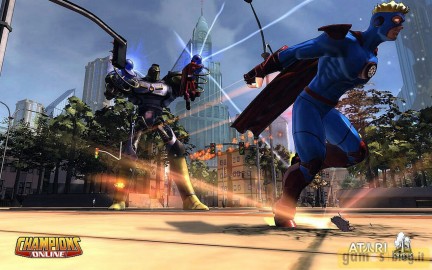 Cryptic Studios e Atari hanno rilasciato una nuova, corposa serie di immagini per Champions Online.
Ricordiamo che Champions Online è un MMORPG basato sui supereroi e sviluppato dallo stesso team di City of Heroes e City of Villians con la preziosa aggiunta del sopraccitato Bill Roper, figura di spicco in giochi leggendari come Diablo o StarCraft. Uno dei punti di forza sarà un editor dei personaggi particolarmente ricco.

Champions Online, previsto su PC e Xbox 360, è stato recentemente posticipato: l'uscita non sarà più il giorno 14 luglio bensì il prossimo 1 settembre (che in Italia si tramuterà verosimilmente in 4 settembre, salvo ulteriori imprevisti). A voi le immagini.