Aion: the Tower of Eternity - immagini e video diario degli sviluppatori con molte sequenze giocate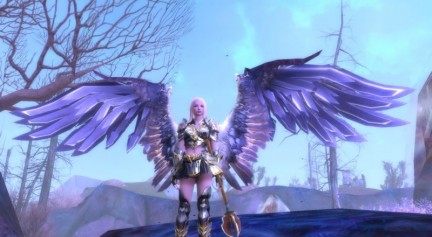 Per la prima volta Aion: the Tower of Eternity si mostra con un lungo video diario degli sviluppatori ricco di sequenze giocate. Con l'occasione vi proponiamo anche una nutrita galleria di venti immagini.
Aion è un MMORPG già uscito in Korea lo scorso novembre e in Cina lo scorso aprile. Attualmente è in fase di localizzazione per tutto il resto del mondo, e arriverà in occidente durante il prossimo autunno. Il gioco è contraddistinto da meccaniche ibride PvP/PvE (umani contro umani/umani contro nemici computerizzati) e un'ambientazione fantasy.
Nell'attesa di vederlo dalle nostre parti vi lasciamo al filmato, dopo la pausa, e al sito ufficiale europeo.