Tales of Monkey Island: nuove immagini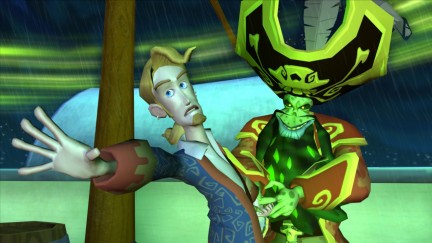 Dopo il video visto ieri, Telltale Games ha rilasciato anche alcune nuove immagini di Tales of Monkey Island, titolo che segnerà il ritorno sui nostri schermi della mitica avventura grafica Monkey Island, a pieno titolo parte integrante della storia dei videogiochi.
A episodi come le ultime uscite di Sam & Max, Tales of Monkey Island arriverà su PC e WiiWare martedì 7 luglio, si spera portando con sé tutta la carica di ironia dei suoi predecessori. In attesa di saperlo godiamoci questi screenshot dove appaiono anche i mitici Guybrush Threepwood e il pirata LeChuck.