Call of Juarez: Bound in Blood - annunciati i contenuti aggiuntivi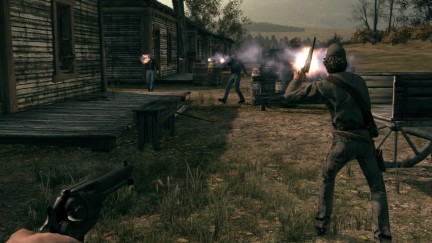 Durante un evento dedicato alla stampa, Techland ha annunciato di avere in cantiere dei contenuti aggiuntivi per Call of Juarez: Bound in Blood, senza però fornire particolari dettagli sul loro nome e/o la data d'uscita.
Ciò che ci è dato sapere a questo punto è che le aggiunte allo shooter in prima persona si articoleranno in tre riprese: le prime due dedicate a nuove mappe multigiocatore mentre la terza sarà incentrata sulla modalità singola, aggiungendo crediamo nuovi elementi alla storia narrata nel gioco base.
I contenuti aggiuntivi arriveranno su PC, PS3 e Xbox 360, mentre di seguito trovate alcune immagini del titolo da poco uscito.
via | vg247