Star Wars: The Old Republic - alcuni dettagli sull'enorme doppiaggio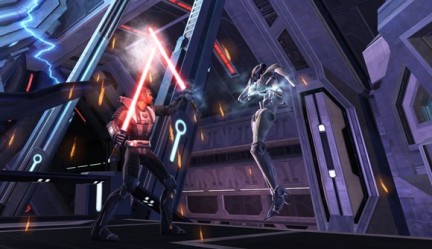 Sembra proprio che Star Wars: The Old Republic voglia battere qualche record e in questo caso si tratta di quello per quantità di voci e parole dette all'interno del gioco.
E' uscito infatti un articolo sul sito ufficiale che riporta alcuni numeri per capire l'enormità del doppiaggio del gioco. Si parla ad esempio di oltre 100 doppiatori utilizzati.
Sono state effettuate inoltre più di 1000 sessioni di registrazione, da quattro ore ciascuna. Si dice addirittura che la quantità di frasi sia paragonabile a dieci volte il primo Kotor. Come al solito insomma, un lavoro in grande stile da parte di BioWare.