Tales of Monkey Island sbanca Steam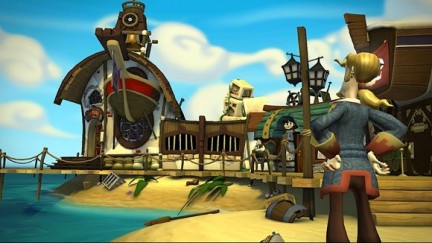 Sembra che Tales of Monkey Island, sbarcato da poco su Steam, stia facendo davvero bene, dal momento che è già salito in testa alle vendite dell'ultima settimana.
La classifica settimanale di Steam mostra che subito dopo il titolo Lucasarts si sono posizionati Street Fighter IV e Fallout 3, sempre sulla cresta dell'onda.
Un titolo da non perdere insomma e se non volete giocarci su PC, attendete le versioni per Nintendo Wii e Xbox 360, che dovrebbero uscire a breve.
via | Steam