Call of Duty: World at War - Map Pack 3 in agosto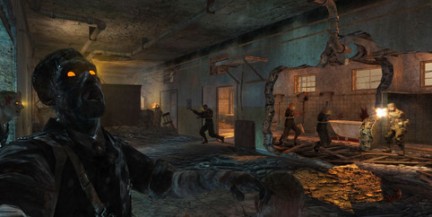 Activision ha annunciato l'arrivo del terzo pacchetto di mappe per l'inossidabile Call of Duty: World at War durante il prossimo mese di agosto.
Le quattro nuove mappe saranno "Battery," "Revolution," "Breach" tutte e tre riprese da luoghi reali della seconda guerra mondiale, mentre come da tradizione la quarta mappa "Der Riese" sarà dedicata alla modalità cooperativa con gli zombie.
Non sono stati diffusi ulteriori dettagli, ma è lecito aspettarsi nuove abilità e nuove armi per la modalità zombie, nonché nuovi obiettivi sbloccabili. Esattamente com'è accaduto con il Map Pack 1 e il Map Pack 2.
Verosimilmente, nel mese di agosto arriveranno solo le versioni PlayStation 3 e Xbox 360, con quella PC (completamente gratuita) a seguire nelle settimane successive.