Army of Two: The 40th Day - nuovo trailer e artwork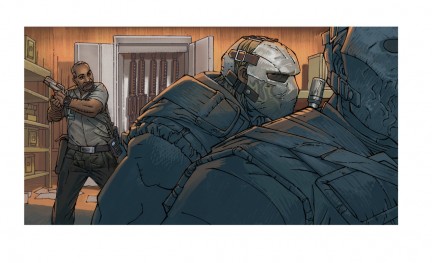 In occasione del ComiCon 2009 Electronic Arts ha rilasciato due artwork e un trailer per Army of Two: The 40th Day, gioco d'azione tutto incentrato sulla modalità cooperativa (che sia con la CPU o, ancora meglio, con un amico/a).
Gli artwork sono realizzati dai famosi fumettisti Chris Bachalo e Jock. Il trailer è dedicato ai "Morality Moments", ovverosia quei momenti nei quali il gioco vi mette davanti ad una scelta morale: sceglierete di essere buoni o cattivi?
Army of Two: The 40th Day, di cui potete visitare il sito ufficiale, uscirà nel periodo natalizio per Xbox 360, PlayStation 3 e PSP. Il filmato dopo la pausa.