Darkest of Days in un nuovo trailer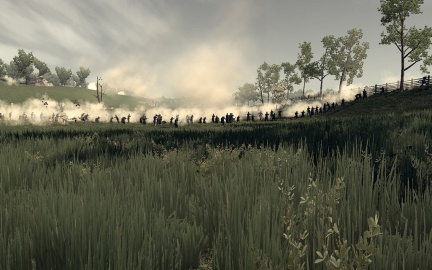 Phantom EFX ha rilasciato un nuovo trailer per Darkest of Days sparatutto in soggettiva sviluppato con tecnologia proprietaria dove il protagonista ha la caratteristica di poter viaggiare nel tempo per modificare il corso della storia.
Darkest of Days inizia durante la guerra civile americana, ma i continui viaggi nel tempo condurranno nelle trincee della Grande Guerra, a Pompei nelle ore di eruzione del Vesuvio e in altri due periodi non ancora svelati.
Darkest of Days è attualmente previsto solo per PC e Xbox 360. La versione PC supporterà l'accelerazione fisica hardware NVIDIA PhysX. L'arrivo nei negozi è fissato per il 9 settembre. A voi il filmato, dopo la pausa.