L'originale Call of Duty in regalo con Modern Warfare 2 e in vendita su XBLA e PSN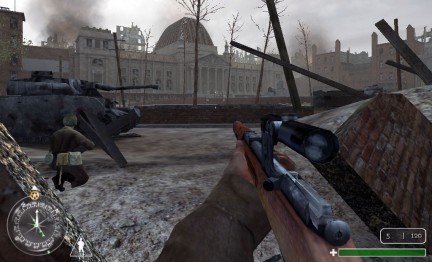 Chi comprerà l'edizione Hardened o Prestige di Call of Duty: Modern Warfare 2 riceverà un codice per scaricare il primo Call of Duty. Chi non fosse intenzionato a comprare l'ultimo episodio della saga ma volesse comunque il glorioso capostipite non dovrà far altro che aspettare l'uscita su Xbox Live Arcade e PlayStation Store dopo qualche settimana. A portare la buona novella è Robert Bowling di Infinity Ward attraverso le pagine di IGN.
Call of Duty Classic non prevederà livelli aggiuntivi o ritocchi a grafica e sonoro, ma supporterà pienamente il multiplayer online. Al momento non ci è dato sapere né prezzo né data di uscita ufficiale. Allo stesso modo, non è chiaro se l'offerta sarà valida anche per gli utenti PC.
Call of Duty: Modern Warfare 2 è previsto per il prossimo 10 novembre su PC, PlayStation 3 e Xbox 360. Dopo la pausa vi riproponiamo il primo filmato multiplayer.