Deal of the Week: Puzzle Quest scontato su Xbox 360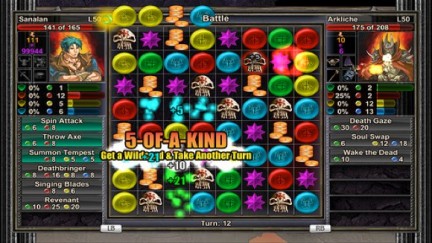 Buone notizie per gli utenti Live Gold di Xbox 360: da oggi uno dei migliori Xbox Live Arcade viene venduto con uno sconto del 50%.
Si tratta dell'apprezzato Puzzle Quest: Challenge of the Warlords, che è sicuramente tra i 10 migliori titoli Live Arcade e che potrete acquistare per soli 400 Microsoft Points (4,80 €).
Lo sconto è ancora maggiore, se si pensa che al momento della sua uscita costava 1200 MP, ben tre volte di più, ridotto a 800 MP in seguito al rilascio di Puzzle Quest Galactrix. Vi consigliamo caldamente di provarlo, anche perché lo sconto dovrebbe durare solo una settimana.