God of War III: nuove immagini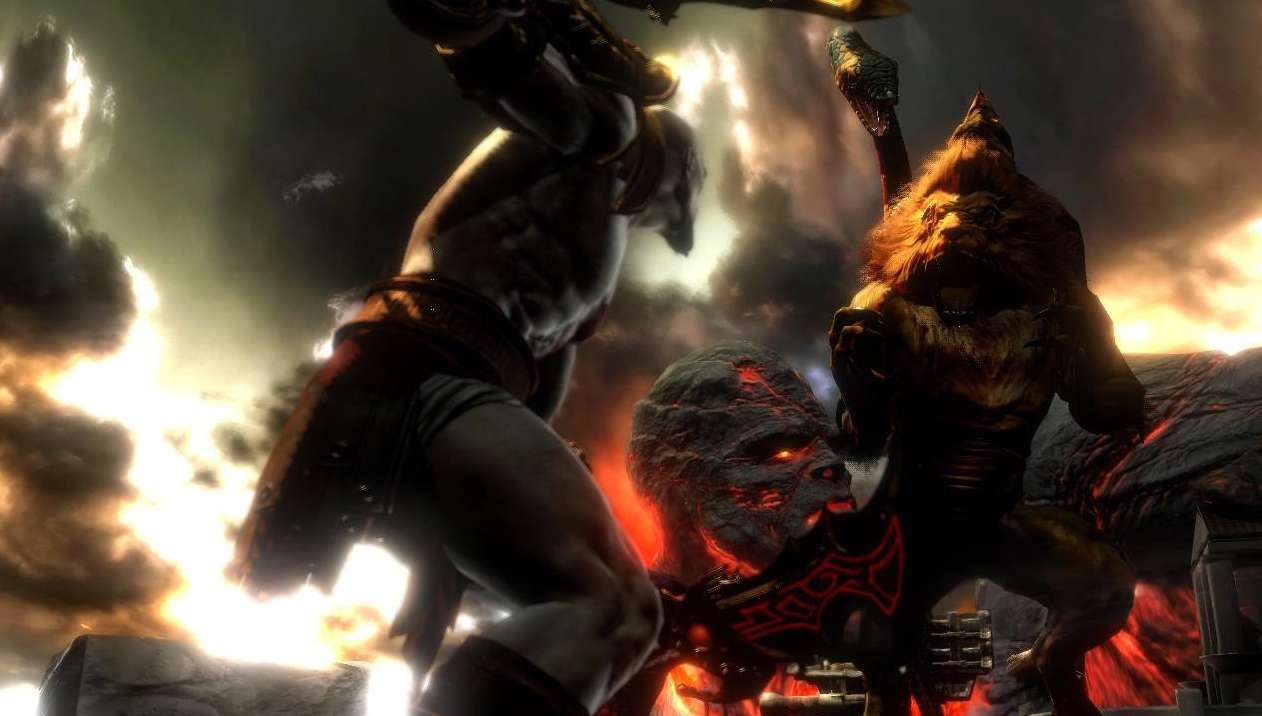 Sony Computer Entertainment Studios Santa Monica ha rilasciato quest'oggi una nuova serie di immagini riguardanti God of War III, il nuovo capitolo dell'epopea action la cui fama tra il pubblico videogiocante è così immensa da riuscire a toccare i pilastri che reggono il mondo dai tempi degli antichi Greci (ed ecco spiegato forse il motivo dell'incavolatura perenne degli Dei dell'Olimpo contro l'indifeso Kratos).
Nonostante non sia ancora giunto il momento di poter riabbracciare il loro prode guerriero, gli amanti della saga saranno certamente contenti di vedere il loro fedele generale spartano allenarsi con la testa del povero Ade e con quella di tutti gli sciagurati eserciti mandati dagli Dei per fermare l'ira del muscoloso pupillo di Ares prima che arrivi a bussare alla porta dell'Olimpo come il lattaio di domenica mattina.
Sperando infine che David Jaffe e compagni diano finalmente un attimo di respiro al piccolo Ade ed offrano a Kratos la possibilità di fare amicizia con tanti nuovi amichetti, vi lasciamo alle nuove immagini di God of War III ricordandovene la commercializzazione in esclusiva PlayStation 3 entro il marzo del 2010.
God of War III: galleria immagini