Una carrellata di video in multiplayer per Call of Duty: Modern Warfare 2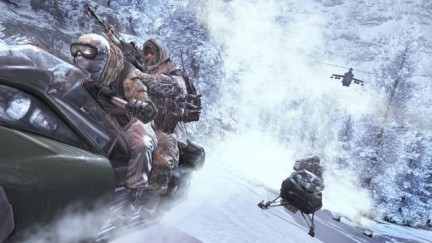 Eccovi ben nove filmati tratti da alcune sessioni in multiplayer di Call of Duty: Modern Warfare 2. Oramai gli aggettivi per questo titolo si sprecano, nonostante il suo rilascio disti cira due mesi ancora.
D'altra parte il primo Modern Warfare fu un così grande successo che la fiducia risposta in Infinity Ward (anche se non solo per questo) sembra essere più che fondata. Ennesima prova ne è questa infornata di video che mostrano alcune modalità multiplayer dell'atteso titolo.
Ma poiché le immagini spesso dicono più delle parole, a noi non resta altro da fare che lasciarvi a queste adrenaliche sequenze di gioco che troverete immancabilmente dopo la pausa. In chiusura ricordiamo che Call of Duty: Modern Warfare 2 uscirà giorno 10 novembre su PS3, Xbox 360 e PC.