S.T.A.L.K.E.R.: Call of Pripyat in immagini e video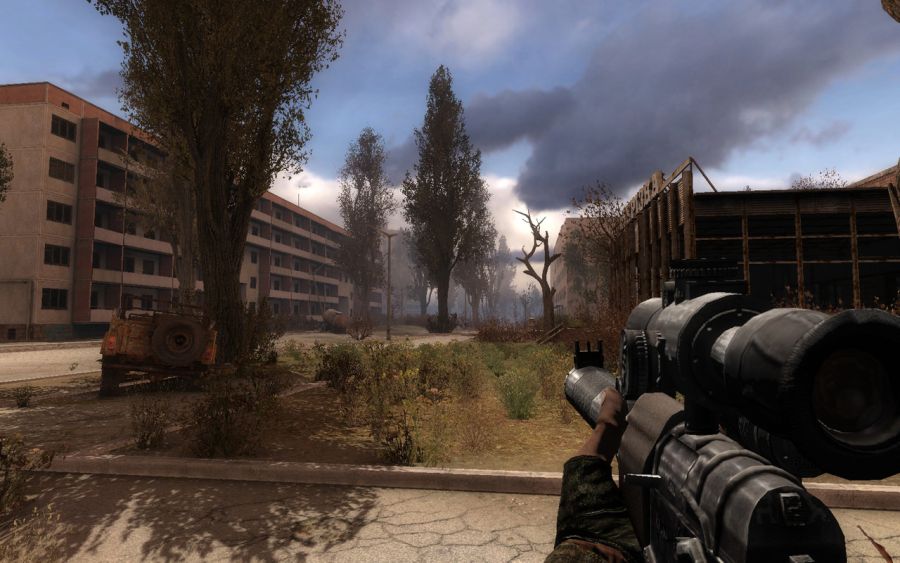 I ragazzi della casa di sviluppo ucraina GSC Game World hanno rilasciato una nuova serie di immagini ed un video riguardanti S.T.A.L.K.E.R.: Call of Pripyat.
Il nuovo capitolo della saga di S.T.A.L.K.E.R., similarmente al predecessore, rileggerà in chiave puramente videoludica l'incidente accorso alla centrale nucleare di Chernobyl e ci porterà a vivere la conseguente evacuazione degli insediamenti urbani interessati dalla ricaduta radioattiva e dagli effetti mutageni sulle creature, più o meno senzienti, che incontreremo nella cittadina fantasma di Pripyat.
Vi lasciamo perciò alle nuove immagini ed al video di gioco di S.T.A.L.K.E.R.: Call of Pripyat, aspettando dalla casa di sviluppo di Kiev ulteriori informazioni sulla data d'uscita ufficiale, che per il momento rimane fissata ad un generico fine 2009 in esclusiva PC, esattamente come nel caso della versione PlayStation 3 e Xbox 360 di Shadow of Chernobyl.
S.T.A.L.K.E.R.: Call of Pripyat - galleria immagini