[TGS 09] White Knight Chronicles 2: mostrato il primo trailer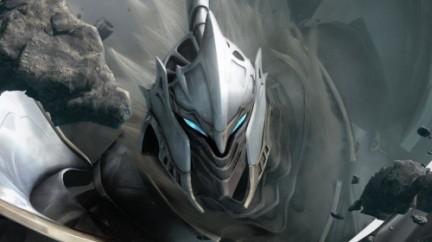 Dopo la pausa vi proponiamo il primo trailer (la cui qualità, ahinoi, non è eccelsa) di White Knight Chronicles: Awakening of Light and Darkness, titolo sviluppato dai Level-5 in esclusiva su PlayStation 3. Ricordiamo che si tratta di un RPG di stampo orientale, genere al quale in molti sono legati.
Qui da noi purtroppo si attende ancora il rilascio del primo White Knight Chronicles, predecessore di questo di questo seguito appena annunciato. Disponibile in Giappone dal dicembre dello scorso anno, il primo capitolo della serie ricevette un'accoglienza tutto sommato tiepida da Famitsu, che appioppò al titolo in questione un voto di 29/40.
Nonostante ciò, c'è chi ne ha parlato piuttosto bene, ponendo particolare enfasi su componenti quali il sistema di combattimento e la riuscita modalità online. Riguardo Awakening of Light and Darkness si parla già di palesi influenze da parte di Final Fantasy. Che dire? Chi vivrà vedrà...