Microsoft: Modern Warfare 2 meglio su Xbox 360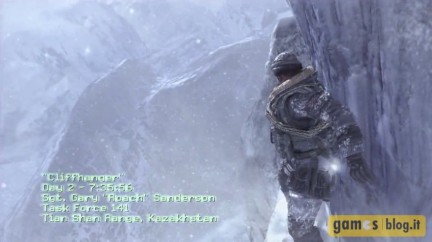 Alimentando possiamo immaginare non poco il fuoco della console war, Microsoft ha detto la sua sulle versioni di Call of Duty: Modern Warfare 2 giudicando (ovviamente) quella Xbox 360 come la migliore su cui provare l'esperienza di gioco.
Ai microfoni di MCV Neil Thompson si è detto praticamente certo che grazie ai servizi Xbox Live e la qualità generale del gioco su X360, la versione per la console della società di Redmond di Modern Warfare 2 sarà oltre che la migliore anche quella che guiderà le vendite.
Immaginiamo che anche Sony potrebbe avere da dire qualcosa in merito, nel frattempo ricordiamo che Call of Duty: Modern Warfare 2 arriverà su PlayStation 3, Xbox 360 e PC il 10 novembre.
Call of Duty: Modern Warfare 2 - immagini dalla dimostrazione dell'E3 09