Dante's Inferno: i paragoni con God of War un onore per gli sviluppatori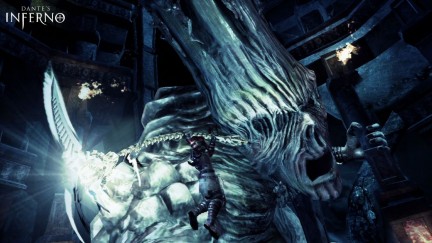 Che la versione PS3 di Dante's Inferno debba misurarsi con un mostro sacro del genere d'azione come God of War è più che un dato di fatto, ma gli sviluppatori del gioco sembrano aver preso la cosa con l'umiltà giusta, definendo gli accostamenti del proprio lavoro con le avventure di Kratos un vero e proprio onore.
Ai microfoni di PlayStation: The Official Magazine, Jonathan Knight ha addirittura detto che il paragone con God of War è il "più grande complimento che si possa ricevere", dicendosi speranzoso si meritare tali attenzioni grazie al sistema di combattimento al pari di GOW e al divertimento generale che garantirà il proprio titolo.
Entrando poi più nel merito di Dante's Inferno, Knight ha definito armi come la Croce Sacra idee di gioco innovative, insieme alla possibilità di assolvere o punire i dannati e cavalcare enormi demoni. Non ci resta che aspettare i primi mesi del 2010 per (ri)scoprire il nostro caro Dante su PlayStation 3, PSP e Xbox 360.
Via | 1Up