White Knight Chronicles 2:prime immagini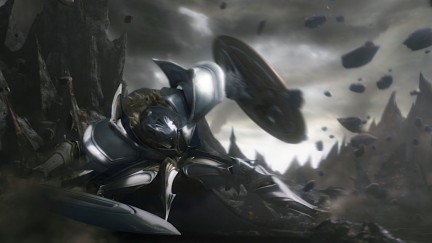 Mentre noi poveri occidentali aspettiamo ancora il primo White Knight Chronicles, in Giappone si parla già di White Knight Chronicles: Awakening of Light and Darkness, conosciuto più semplicemente come White Knight Chronicles 2: Level-5 ha infatti rilasciato la prima galleria di immagini.
Questo secondo capitolo comincia esattamente laddove finisce il predecessore, senza interruzioni di sorta nella trama o salti temporali. Fra le novità implementate, la possibilità di trasformarsi, nuovi mostri, nuove aree di gioco, nuovi personaggi, party portato a 6 personaggi contemporanei.
White Knight Chronicles 2, esclusiva PS3 come il primo capitolo, non ha ancora una data di uscita fissata in Giappone. E meno male, diciamo noi.