God of War III: catturate 37 nuove immagini dalla demo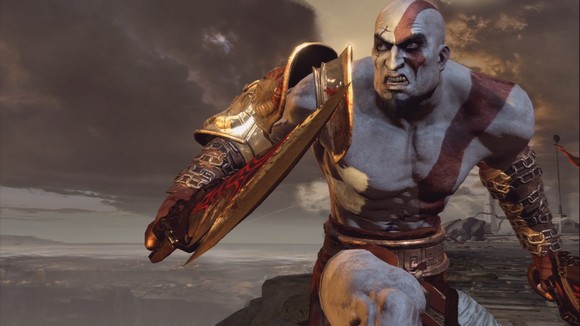 Quasi a voler celebrare la notizia in merito al rilascio della demo per alcuni fortunati utenti europei, noi di Gamesblog intendiamo proporvi la bellezza di 37 immagini tratte proprio dalla demo già disponibile in Nord America. A fornircele è un utente del noto forum NeoGaf.
Dopo la consueta pausa preparatevi alla visione di un un Kratos ancora più in collera; non si spiegherebbe diversamente la sua immane cattiveria che trasuda copiosamente da alcune immagini. Probabilmente non mancherà qualche lieve sorriso per alcune scene pesanti ma comunque esilaranti (date uno sguardo per capire cosa intende Kratos per "torcia fai da te"...).
Dal canto nostro non ci resta che esortare i nostri affezionati lettori a farsi avanti qualora qualcuno tra voi risulti il fortunato (ed invidiato) prescelto per la demo europea. Nel farlo vi ricordiamo che God of War III è atteso per Marzo 2010 in esclusiva su PlayStation 3.
God of War III: 37 nuove immagini dalla demo




via | NeoGaf