Darkest of Days presto uscirà anche in Europa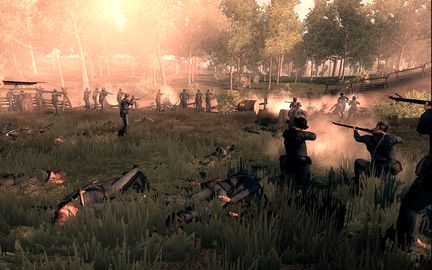 Dall'uscita della demo di Darkest of Days avevamo un po' perso le tracce di questo gioco sviluppato da 8Monkey Labs, arrivato su PC e X360 in Nord America a inizio settembre, un po' forse anche a causa del non lusinghiero 53% su Metacritic.
Chi comunque ha aspettato finora di poter trovare Darkest of Days anche nei negozi italiani ed europei sarà lieto di sapere che TGC ha finalmente acquistato i diritti per pubblicare il gioco nel vecchio continente, anche se non ha ancora annunciato una data d'uscita.
L'arrivo sul nostro mercato dovrebbe comunque avvenire a breve, dando così a tutti noi anche la possibilità di provare il titolo ambientato a spasso per la storia da Pompei fino alla Guerra Civile Americana.
via | ve3d