Bayonetta: demo occidentali disponibili dalla prossima settimana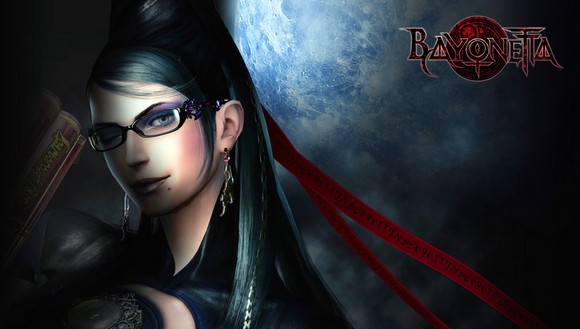 SEGA ha dichiarato tramite comunicato stampa l'arrivo imminente delle versioni dimostrative per America ed Europa di Bayonetta, il sorprendente action-game targato Platinum Games.
Le demo sono previste per il 3 dicembre in tutti e due i territori, sia per PlayStation 3 che per Xbox 360. Un'ottima occasione per assaggiare uno dei pochi titoli recensiti a pieni voti dai magazine Famitsu e Edge (rispettivamente con 40/40 e 10/10).
Nell'attesa delle demo, ricordiamo che Bayonetta è già disponibile in Giappone dallo scorso 29 ottobre, mentre per quanto riguarda l'Europa la disponibilità nei negozi è prevista per l'8 gennaio.
Di seguito il comunicato stampa ufficiale di SEGA.
*_DEMO FOR 'PERFECT' BAYONETTA DATED FOR DECEMBER 3RD_*

SEGA of America Inc. and SEGA Europe Ltd. can today announce that a demo for the much anticipated third person action title BAYONETTA will be released on Xbox Live Marketplace and PlayStation Network in the US and across Europe on December 3rd.

"Developer PlatinumGames has delivered a true masterpiece," said Gary Knight, European Marketing Director of SEGA Europe. "The recent perfect review scores in such highly respected magazines as Weekly Famitsu and EDGE show the sheer quality of this title. We firmly believe that BAYONETTA will go on to become one of the all-time benchmarks in action gaming."

BAYONETTA has achieved a perfect score of 10/10 in EDGE magazine in the UK, becoming only the 11th game to do so in the magazine's history since its first issue in 1993.

BAYONETTA was also recently reviewed by Japan's most respected games magazine Weekly Famitsu, achieving a perfect score of 40/40 for Xbox 360 and 38/40 for PlayStation 3, with both scores garnering a Platinum award. BAYONETTA is only the 12th game ever to receive a perfect score in the magazine's history since its first issue in 1986.

BAYONETTA is set for release in the US on January 5th and across Europe on January 8th 2010 on Xbox 360® video game and entertainment system from Microsoft and PLAYSTATION®3 computer entertainment system. BAYONETTA was released in Japan on October 29th.
via | vg247