Borderlands: scoperto il nuovo DLC grazie alla lista dei trofei?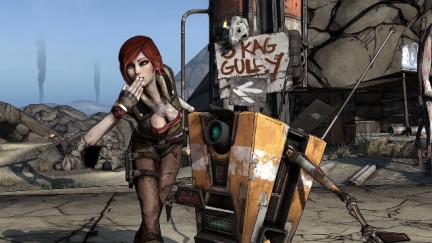 Sembra proprio che gli amanti di Borderlands potranno presto godersi un nuovo contenuto scaricabile, se quanto emerso da una lista di Trofei per PlayStation 3 diffusa per la rete dovesse rivelarsi attendibile.
A quanto pare tutto ruoterà attorno a una serie di sfide all'interno di vere e proprie arene, quindi aspettatevi una ricca dose di azione.
Le arene da affrontare dovrebbero essere tre, chiamate Hell-Burbia, The Angelic Ruins e The Gully, ma per avere conferme ufficiali non ci resta che attendere un annuncio da parte di Gearbox e 2K Games.