Fist of the North Star Musou: mostrati alcuni personaggi del gioco in nuove immagini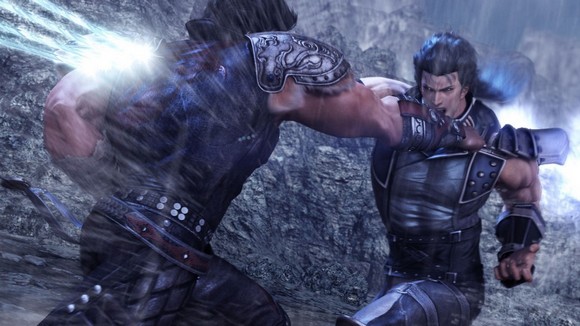 Dopo aver appreso che Fist of the North Star Musou, titolo targato Koei Tecmo incentrato sulle vicende del celebre Ken Il Guerriero, uscirà a Marzo 2010 e arriverà pure in Occidente, oggi abbiamo l'opportunità di proporvi delle nuove immagini relative al gioco.
Tali immagini, oltre a mostrare alcune sequenze di gioco, ci introducono alcuni personaggi che saranno presenti nel titolo in questione. Preferiamo che siate voi a scoprire di chi si tratta, anche se alcuni nomi appaiono come minimo scontati. Il tutto dopo la consueta pausa.
Incerta rimane la questione inerente un rilascio in contemporanea mondiale, ma ciò non ha impedito a Koei Tecmo di approntare delle stime riguardo le vendite del gioco, preventivate intorno al milione di copie nel solo Giappone.
Fist of the North Star Musou: nuove immagini