Red Steel 2: il gioco è completo al 95%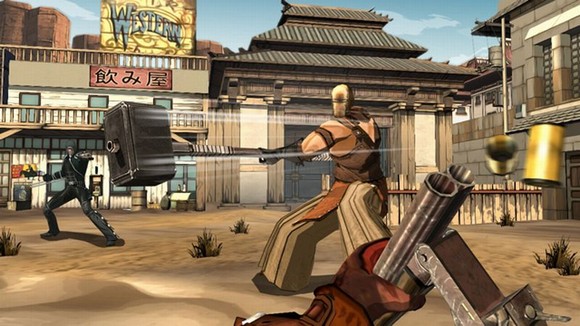 Pare che la famosa rivista nipponica Famitsu abbia fatto una capatina in quel di Parigi per sincerarsi delle condizioni in cui verserebbe Red Steel 2. Ebbene la prima incoraggiante notizia emersa dall'incontro con Ubisoft è che il titolo in questione è grossomodo completo al 95%.
Come se non bastasse, i nostri amici dagli occhi a mandorla sono pure riusciti ad estrapolare qualche interessantissima indiscrezione. Tanto per cominciare il cel-shading di cui si fregerà il gioco è stato implementato in funzione dell'utilizzo del Wii MotionPlus.
I film da cui gli sviluppatori hanno tratto ispirazione sono due, ossia Seven Samurai di Akira Kurosawa ed il Sud-Coreano The Good, the Bad, the Weird di Kim Ji-woon. Saranno presenti 40 diversi tipi di nemici, divisi in svariati clan. Proprio i nomi di questi clan sembrano essere il risultato del ricorso a Google. Insomma, tutto si può dire tranne che non sia stato "particolare" lo sviluppo di Red Steel 2.
via | Siliconera