God of War III: Poseidone mostrato nei nuovi scan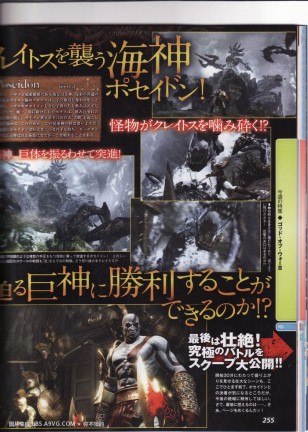 Su una rivista giapponese sono uscite alcune nuove immagini di God of War III, che mostrano per la prima volta l'ira di Poseidone in tutto il suo splendore.
Condividiamo con voi le scansioni delle pagine in questione, che pur non essendo chiare e nitide, vi permetteranno di farvi un'idea dello splendido spettacolo, in attesa dell'uscita delle immagini su internet.
Il gioco verrà rilasciato nel mese di Marzo, e più si avvicina il lancio, più l'attesa diventa insostenibile. Godetevi le scansioni dopo il salto.
Le prime immagini di Poseidone