Sonic & SEGA All-Star Racing in un nuovo filmato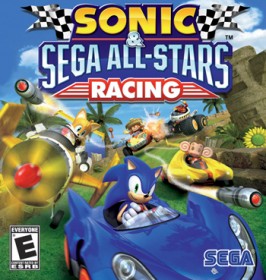 Sonic & SEGA All-Star Racing nuovo gioco di guida arcade con tutti i più famosi personaggi SEGA, si mostra con un nuovo filmato relativo alle "mosse speciali" eseguibili durante le gare.
Fra i personaggi confermati troviamo Sonic the Hedgehog, Miles "Tails" Prower, Knuckles the Echidna, Doctor Eggman, Amy Rose, Shadow the Hedgehog, Big the Cat, AiAi (Super Monkey Ball), Amigo (Samba de Amigo), Ryo Hazuki (Shenmue), Beat (Jet Set Radio), Alex Kidd, Billy Hatcher, Zobio e Zobiko (The House of the Dead: EX), Ulala (Space Channel 5), B.D. Joe (Crazy Taxi), Jacky Bryant e Akira Yuki (Virtua Fighter), Robo e Mobo (Bonanza Bros.). Opa-Opa (Fantasy Zone), Chuih, ChuBei, ChuPea e ChuBach (ChuChu Rocket!). Ci saranno inoltre personaggi esclusivi per Xbox 360 (Banjo and Kazooie e gli avatar) e Wii (i Mii).
Sonic & SEGA All-Star Racing arriverà il 26 febbraio su Xbox 360, PlayStation 3, Wii, Nintendo DS e PC. Il filmato dopo la pausa.